Staff
Our staff includes:
2 full-time and 1 half-time staff members
6 environmental and business professionals who serve on our board
10 associates who provide technical support
36 volunteers who provide computer-aided design (CAD) models, webmaster, and marketing service
Our executive director, chief operating officer, and development director have 24 combined years of international project management experience.
Rick McKenney, Executive Director
Prior to obtaining his MBA in Sustainable Business Practices from the Bainbridge Graduate Institute (BGI) in 2007, Rick was a physicist and materials scientist for eighteen years at Boeing, where he gained experience in product research and development, supplier development, one-piece flow operations, and project planning and management. Rick also successfully owned his own business and now is committed to applying his engineering and business skills to environmental, economic and social justice issues in the rainforest communities of Mexico.
Stanton Brown, Chief Operating Officer

After earning BS degrees in Mathematics and Electrical Engineering and an MS in Computer Science, Stan had a long career as a Systems Engineer with IBM, providing technical design and support services for corporations in many different industries (finance, insurance, state & local government, health, higher education, chemical). He has since earned his MBA in Sustainable Business Practices from the Presidio Graduate School (PGS) and strives to insure local public control of water resources and the deployment of low cost, sustainable technology for the communities in southern Mexico who lack safe drinking water.
Cala Zubair, Development Director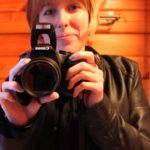 Cala employs her PhD in linguistic analysis from Georgetown University in writing and researching for nonprofit development. She has several years of experience organizing events and coordinating fundraising and is passionate about collaborating for change by telling stories that focus on issues of social justice, global sustainability, and the empowerment of women and children. Before joining the Water for Humans team, Cala was an Assistant Professor of Linguistics, leading several projects and building collaborations to aid in the education of marginalized communities in South Asia.