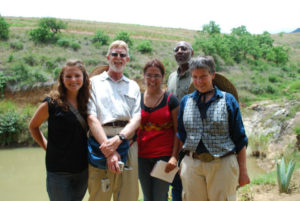 Goals
Mission Statement
Water for Humans develops reliable sanitation, clean drinking water, and cooking technologies in partnership with underserved, indigenous communities.
Background
Water for Humans is a US-based non-profit and social venture enterprise, working in Southern Mexico. We hold advanced degrees in sustainable development, environmental engineering, business administration, research methods, computer science, physics, & linguistic anthropology.
Our Vision
We envision a just and sustainable future where indigenous communities are empowered to protect their environment and inspired to be entrepreneurs of their economic growth.
Our Projects
Our projects involve building collaborations with local indigenous communities, non-governmental organizations (NGOs), social entrepreneurs, universities, and governments to ensure long-lasting change for the indigenous populations.
We designed our projects in partnership with local communities to:
Conserve rainforests & groundwater critical for agriculture and forest conservation.
Improve public health by providing low-cost access to cleaner sustainable, technology.
Support economic growth through our training programs that guide workers in forming social venture enterprises.
Water for Humans provides culturally appropriate technology solutions to challenges raised by communities. Becuase technology development in challenged regions is a complex social and economic problem, we partner with experts in social work (community capacity building) to enable us to engage with communities to co-create sustainable solutions to the issues they identify. Once the underlying challenges and needs are identified co-creating appropriate solutions leads to both successful technology implementations and improved economic opportunities.
Currently, we work in indigenous rainforest communities in the southern Mexican states of Oaxaca & Chiapas with our local social work experts, The Hunger Project – Mexico. Oaxaca and Chiapas have the country's highest levels of unemployment, illiteracy, and lack of access to basic human services like clean water and sanitation.